Mata-Au Clutha River Freshwater Enhancements

Back to Projects
Department of Conservation / Contact Energy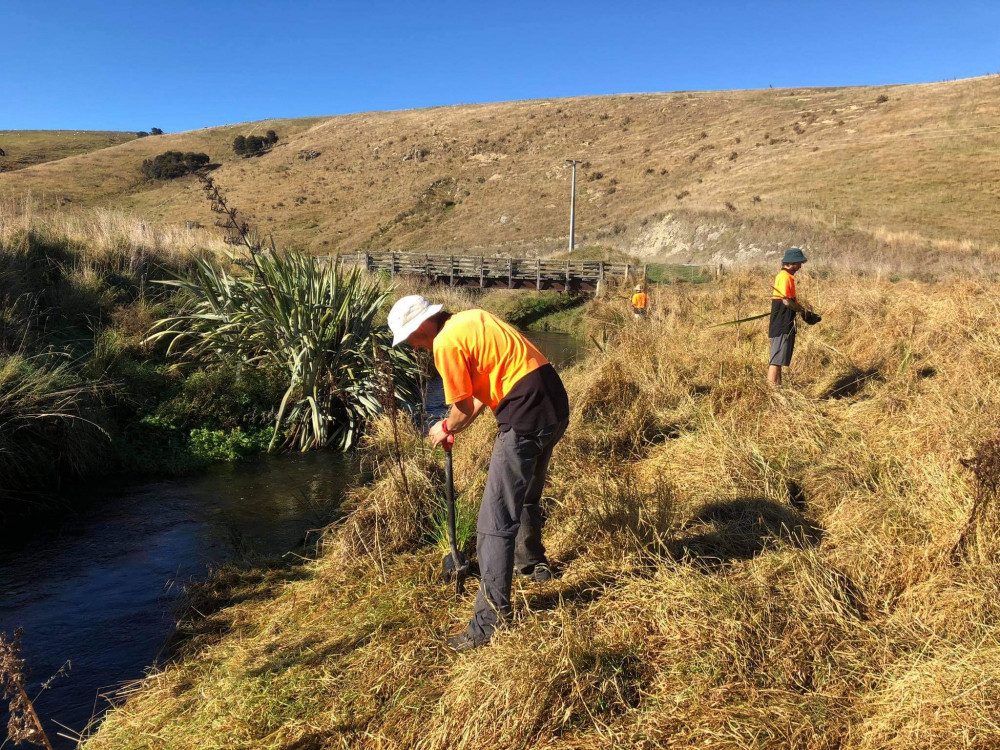 Waitahuna, Elliotvate and Kouau branch. Riverside Farm, Murray farm, Rutherglen Farm, Elliotvale, Frasers stream.

Contact Energy planting projects to enhance native freshwater fish habitat at sites in the lower Clutha River/Mata-Au catchment for known populations of giant kokopu, tuna, kanaka, inaka. The Clutha River/Mata-au has a rich and diverse human history starting with its role as a mahinga kai trail inland for Tāngata whenua and later in the quest for gold and generation of electricity.
Multiple planting sites within the Mata-Au Clutha River catchment as part of Contact Energy's resource consent for hyrdo-electric facilities. This was done in partnership with DOC who helped with plant selection and provided information regarding the planting sites. No chemical, or site preparation was conducted. Large grade plants were sourced from Ribbonwood Nursery and planted within rank grass. Care was taken to leave the long exotic grass that existed nearer the Clutha mouth as this was currently providing breeding sites for inaka (whitebait). Using large grade plants negated the need for plant guards and many of the sites, but for the areas prone to heavy frosts the ore vulnerable species such as Mahoe were guarded.