Wetlands Restoration, Riparian Planting, Screen Planting

Back to Projects
Fonterra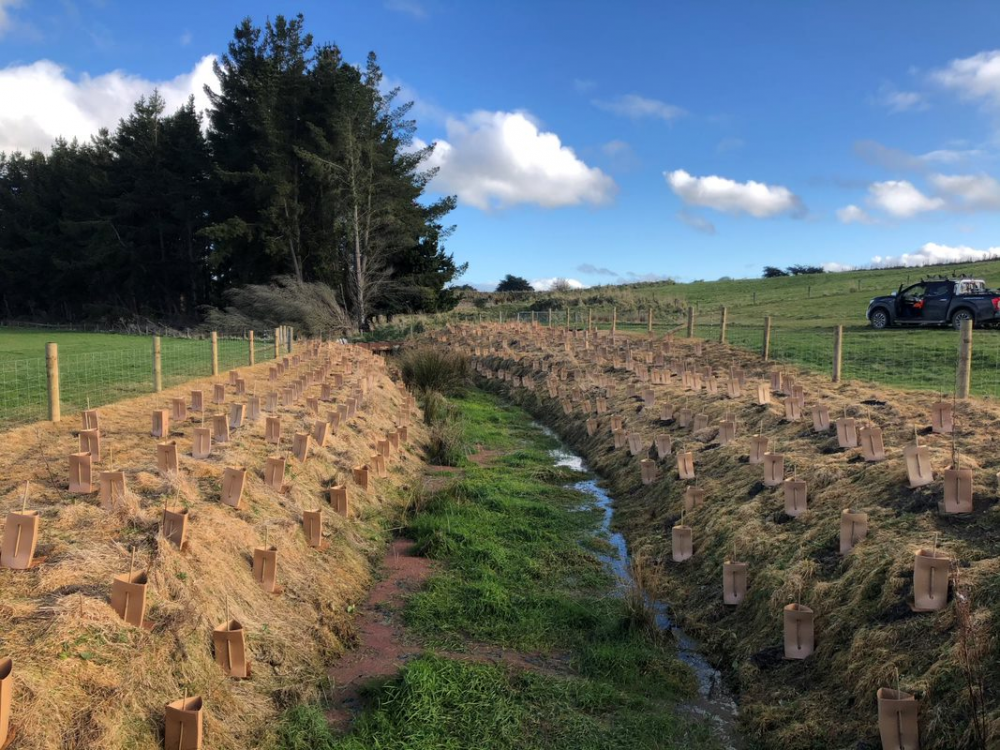 Fonterra Edendale contracted Habitat Restorations Aotearoa in the early phases of their proposed wetlands restoration, riparian, and screen plantings projects. Parts of this project were related to resource consent requirements for their wastewater farms. Multiple sites were highlighted each with varying site conditions and aims.
A three year strategic plan was created and commenced in 2020. During the planning stages we suggested replacing the proposed exotic species for better suited native plants which would also provide biodiversity values as well as the screening they required. Through the planning stage we also encouraged Fonterra to move away from single use plastic plants guards in favour of the New Zealand made biodegradable 'Emguard'. This was the first large scale site where we used the Emguards and we have been very impressed with the growth rates, durability and simplicity to install.
Local nursery 'Pukerau Nursery' supplied the beautiful native plants and we arranged the timing and pickup logistics. We have since completed all stages of the planting plan and amidst the maintenance phase, we have also picked up further weed control projects with Fonterra Edendale.